A year ago tonight, the new name of the former Omaha Royals was unveiled in a huge ceremony/party. Here's some of my Storm Chasers coverage from the first year of the newly-branded team and their gorgeous new ballpark.
November 16: I had a great time at the ceremony, and didn't hate the new name. (Hey, change is hard!)
The collection of ballplayers who will play at Werner Park next season will be one of the most exciting the Omaha metro area has ever seen. Dayton Moore's Process, if there really is one, will be laid out in front of our eyes. The more I think about that, the less I care that they won't be called the O-Royals anymore. …

…Ultimately, this is still baseball.  And quite frankly, it's baseball with some kickass new branding. The colors – dark blue, gold and some black – are handsome, and I'm in love with the alt-home uniforms.
April 11: Celebrating a better Youth Movement
I noted how many Royals players, some of whom ended up at Omaha, were among the 10 youngest in their prospective leagues. At that time, Eric Hosmer was the fourth-youngest player in the PCL, which would have been impressive even if he had not ascended any higher. But he got called up and was named the 3rd-best rookie in the AL.
(And what the heck have I done with my life?)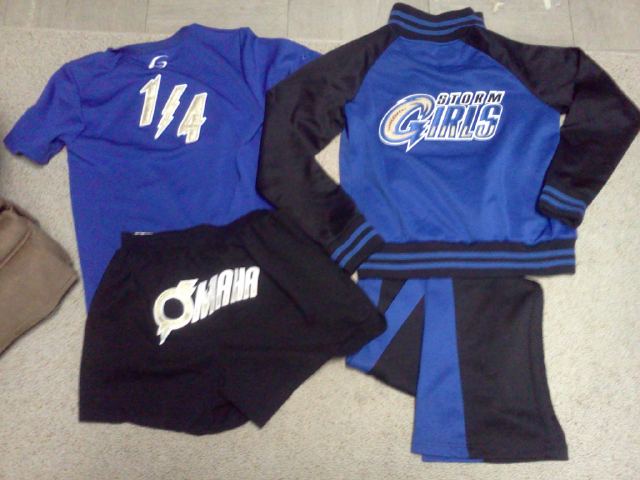 April 21: How to be an Omaha Storm Chasers fan. I had been to a few games, in my fifth season with the organization but my first as a Storm Girl. The guide I wrote up will still come in handy next Opening Day, whether you're going to Werner Park or following from home.
April 29: The team won nine straight games, and somehow neither of the Chasers' catchers had managed an extra-base hit by that point.
May 2: I got to attend a game as a fan, so my camera went along and took in some of the sights. It would be the only game I'd shoot until August because I left for my summer internship in Palm Springs the following week.
May 6: Eric Hosmer was a pretty flower. Yeah.
May 17: Danny Duffy got called up. I blogged about it from Bermuda Dunes, CA.
June 2: Lucas May was traded. I blogged about it from Desert Hot Springs, CA.
August 21: I got back to town and went to a game with the camera. There were fireworks!
September 12: Lots of Chasers had played in MiLB postseasons past. Here is a list.
September 13: Eight Chasers were hot in the playoffs.
September 14: I took the camera to Game 1 of the PCL championship series against Sacramento. Lenny DiNardo was there!
September 22: After the longest-possible time in the playoffs, some of the Chasers got the call to the Majors. I had pretty pictures of all of them.
I plan to dramatically increase my Chasers coverage next season. I'm hoping to make an upgrade to my collection of camera lenses to help everyone get a better look at the Chasers in their sophomore season at Werner Park. Doing your holiday shopping through my Amazon Affiliate link will go a long way toward that, and remember, it doesn't cost you anything!
Related posts: