When I'm not writing about minor league baseball at Royals Review, or shooting photos at Storm Chasers games, I have a day job in property management. While my job title is office manager, I like to do some cleaning and maintenance too. My most recent apartment is a deep clean, of an apartment I've dubbed The Smoky Apartment.
The former tenant smoked so many cigarettes in there over so many years. I forgot to take proper "Before" pictures, but it's just as well. The one I took after cleaning a tiny part of the kitchen ceiling says plenty: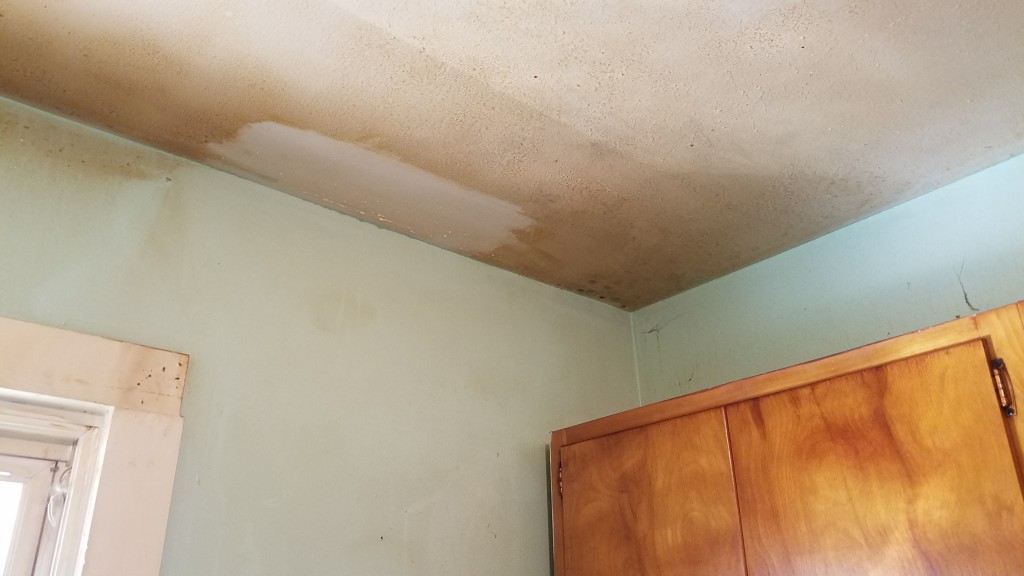 I can't decide if it was a mistake to start with the dirtiest corner of the dirtiest room.
Pulling out the stove revealed a lot of dust and floor gunk, but luckily no evidence of pests – this apartment complex is treated monthly, as a precaution, and I'm relieved to see it works.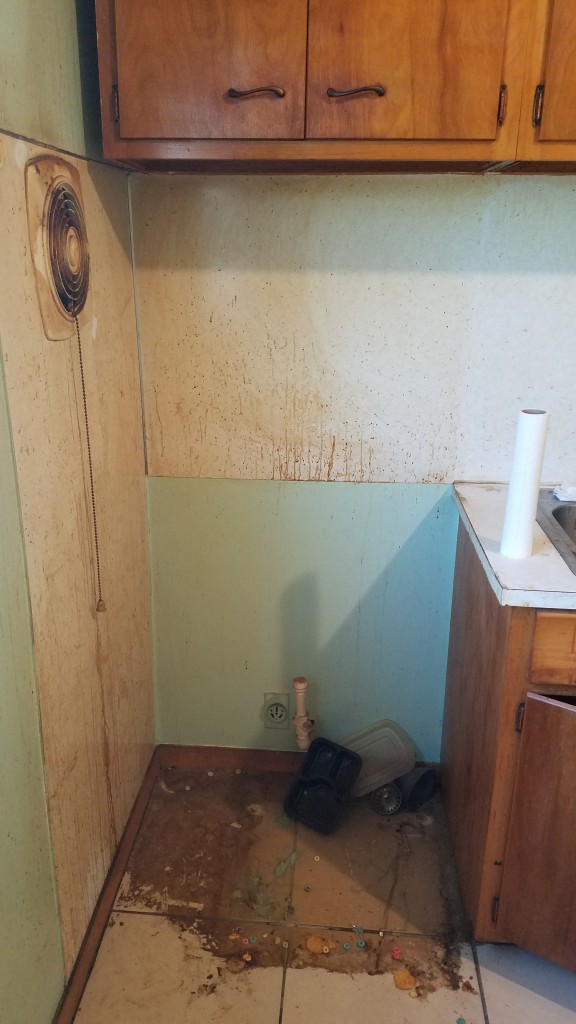 Like with any hard task, the key here was to start. So first, I swept up the loose debris. Some of those Froot Loops really wanted to stay put! Then I needed to give myself a clean space to stand/kneel to work. I didn't know exactly what is in that gunk but I figured it contained some grease, so I hit it with Mean Green and scraped up the three-dimensional parts with a plastic scraper.
After that, I was able to easily wipe the rest up with a rag and move on to the walls. The walls were coated with a combination of both nicotine residue and cooking grease, so I had to run a multi-faceted attack with different products: Mr. Clean for the nicotine, and then water so I wasn't mixing any chemicals, then Mean Green to cut the grease.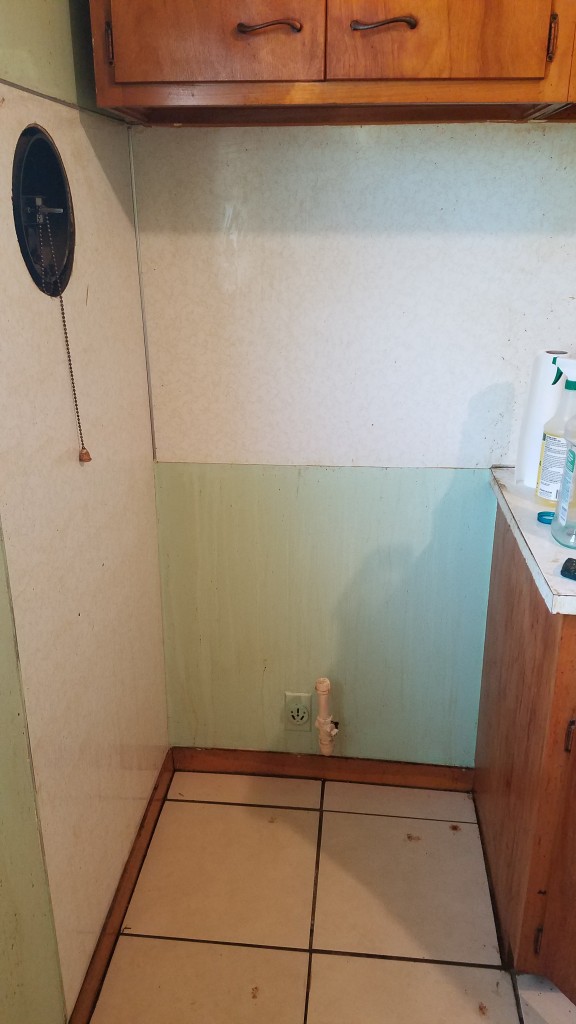 This was one round of cleaning. I didn't want to do finish-levels of washing, because I still have to wash the cabinets above this and there will likely be some drips (clean from the top down!). If a person were to accuse me of procrastinating on deep-cleaning the cabinets, that person would be on to something. SO MANY SURFACES AAAAAAUGH.
This ceiling…whew. My motivating factor whenever I'm deep into a project like this is, "the next renter deserves a sparkling clean place." Also building up super strong shoulder muscles.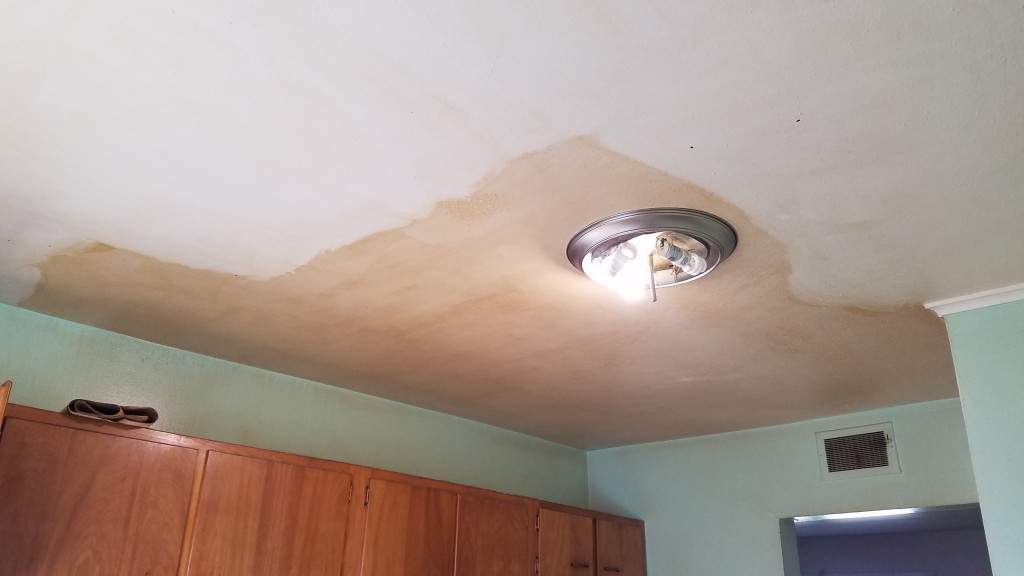 I'm still figuring out the best strategy for the ceiling, but I think I've landed on: scrub with a scrubbing pad attached to a power drill, then wipe away excess with a cloth, then scour by hand with a scouring pad, then wipe again. Then it's still not quite clean and I contemplate walking away, perhaps into the nearest sea.
This update is written primarily for an audience of me, but if you're reading, thanks for your time! And please don't smoke cigarettes indoors!