At the suggestion of Darin from Tangled Up in (Royal) Blue, I asked various Royals folks on Twitter to check on Brian Bannister, who is in Tokyo.
I don't know if it was because I asked, but Mike Swanson checked up on it. Bannister is fine.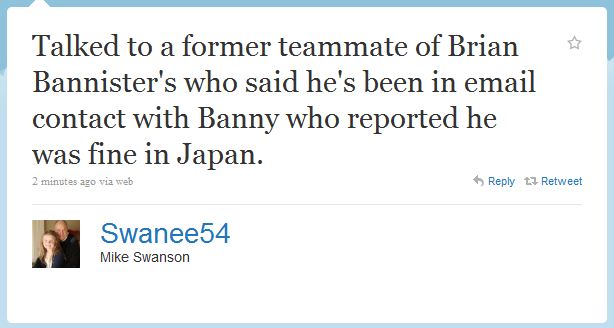 Big thanks to Swanee for checking. I hope any of you with friends and family over there have been able to get in touch with your loved ones. Today is scary.
UPDATE:
Kila Ka'aihue's family is also safe in Hawaii.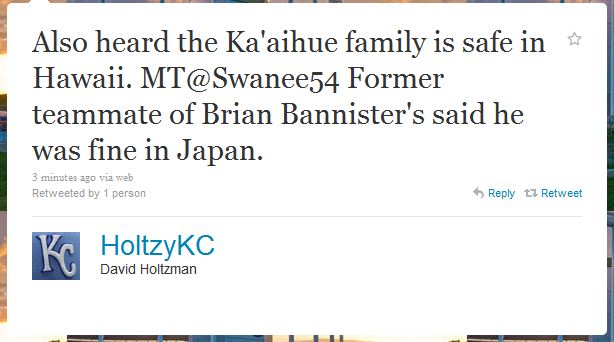 Big thanks to the Royals media folks for keeping us updated.
Related posts: